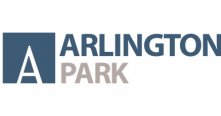 Your Review
Submit a Review

Resident Reviews
Very pleased
|

Recommended: Yes
Thank You, Anthony! We appreciate your 5 Stars and taking the time to let others know that Arlington Park is a great place to live! Kurt and the guys strive to have happy residents! Best wishes for many future wonderful years! From the entire staff and Value Companies
Very good|Recommended: YesGreat place to live, great management Thin walls, great heat, a lot of parking, very clean and quiet
Awesome
|Recommended: Yes
Living here has been great been here for a few months now and I love it if anyone would ask me how is it living here I will response with one word great because is calm neighbors are friendly and is very nice
Dear Victor, Thank you for your 5 Star Review and taking the time to let others know that our community is a great place to call Home! We wish you many years of continued happiness. Best from the entire staff at Arlington Park and the Value Management Team
Great|Recommended: YesIt is beautiful.
Great location, friendly neighbors and great parking.
|Recommended: Yes
The location is convenient to stores and schools. Friendly atmosphere, great neighbors and great parking.
Hello Patti, Thank you very much for your 5 Star review! We appreciate that you took the time to let others know that our Arlington Park is a fabulous place to call Home. We hope that you enjoy Spring and will continue to be one of our Happy Residents! Best from the entire staff at Arlington Park and the Value Management Team
Good apartment to live in|Recommended: YesThe apartment is good. The environment is also good. The neighbors are friendly and the staff is very helpful.
It is a wonderful apartment.|Recommended: YesQuiet and enjoyable.
It's perfect until now.|Recommended: YesI would recommend the apartment to others I already recommended to 5 friends .
Wonderful enhancements with the new Management Company|Recommended: YesWe've lived in this community for a very long time, I must applaud Arlington Park Value Properties for the wonderful changes taking place. The outside landscaping cleaning up the outward appearance is a major plus, some apartment renovations also change the attitude of the old apartments making them very modern. The new staff is fantastic and always on call. I can honestly say since the takeover - I m very pleased. Maintainence people who actually repair things right on the first time, thats a major plus Yes, I would recommend this apartment complex.. While parking at times can be a challenge, it's really only late at night. Normal hours as in coming home after work is never an issue.
Great place |Recommended: YesIt's really nice. The place is quiet, parking easy to find. Very convinient location.
Better than I expected|Recommended: YesMoved in a few months ago and apartment is in great condition and management is mostly available to answer any of my concerns. The landscaping is Beautiful and my kids love playing outside with other kids from the complex.
Outlets compleated. Thank you.|Recommended: Yesnice
I believe that Arlington Park is improving its product exponentially!|Recommended: YesIt is a fine community, with good and friendly people and is beginning to upgrade it's image tremendously. It is fairly serene, has a touch of nature to it's environment, and seems dedicated to it's residents.
Nice job on snow removal|Recommended: Yesto soon to tell